Homeopathy is a system of natural medicine developed by Samuel Hahnemann, a German physician/ pharmacist in the early 1800s. He discovered that the same substance that could cause a reaction in a healthy person could also be a remedy for someone suffering from similar symptoms.
The basic premise of homeopathy: "like cures like."
Homeopathy guides, enables and works with the body, as opposed to conventional approaches that force and could compromise the body.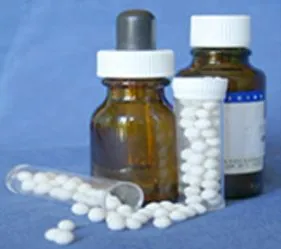 In late 2011, the Swiss government's report on homeopathic medicine represents the most comprehensive evaluation of homeopathic medicine ever written by a government and was just published in book form in English (Bornhoft and Matthiessen, 2011).
This breakthrough report affirmed that homeopathic treatment is both effective and cost-effective and that homeopathic treatment should be reimbursed by Switzerland's national health insurance program.
Conditions Homeopathy Can Treat
Allergies
Anxirty and Fear
Arthritis
Asthma
Autism
Autoimmune condition
Bedwetting
Behaviral problems
Colds and coughs
Chronic conditions
Depression
Ear infections or pain
Fever
Gastrointestinal problems
Headaches and Migraines
Influenza
Insomia
Irritable bowel syndrome
Menopausal symptoms
Musculoskeletal problems
Neuralgia or pain
Sexually transmitted Diseases
Trauma and injuries
Warts
Recommendations and nutritional/homeopathic approaches and testing are not meant as diagnoses, treatment and /or cures; and as such are not intended to take the place or supersede medical diagnosis, advice or management.