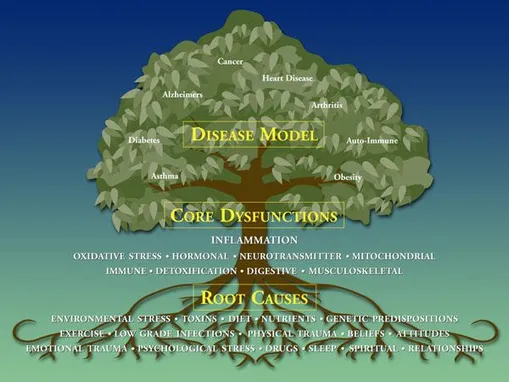 Functional Medicine/Health Care seeks to benefit optimal functioning of the body through holistic approaches attempting to address root causes and core dysfunctions. The Functional medicine personalized approach differs from the traditional health care symptom-based and often one size fits all approach, by striving to address the whole person and right imbalances that left uncheck can lead to dysfunction or disease.
Schedule your Functional health consultation today.
It is not intended to take the place of medical diagnosis and treatment of diseases, as one does not have to have a disease to benefit from optimizing bodily function.
Photo by Dr. Frank Lipman MD/flickr.com