Reaching Sensory Processing Disorders: Working to
Benefit ADD/ADHD to Autism through Structure and Function
"A BIOMECHANICAL APPROACH"
So frequently Sensory Processing Disorders: ADHD to Autism, are
addressed through a variety of behavioral and biochemical approaches that the significance of the biomechanical aspects of these conditions can be underestimated. Experts state that if a cluster of irregular nervous system primitive reflexes remain (Retained Primitive Reflexes) unaddressed they will prevent "sustained long term improvement " as they do not fully integrate to Postural Reflexes.
As a parent with a child on the Spectrum and a health care practitioner, it is my added mission to navigate the complex maze of natural approaches to Spectrum Disorders, as well as utilize the non invasive techniques ofChiropractic and Craniosacral Therapy, to benefit the biomechanical, primitive to postural reflexes and nervous system demands of individuals with special needs. Subsequentally, neurological re-education exercises are introduced similar to rhthymic movement.
Dr. Chapple is available for presentations at Your Group
Consecutive Years:
Autism One National Convention Presenter
International Chiropractic Pediatric Association Member
Articles Published:
Making the Connection Between…Primitive Reflexes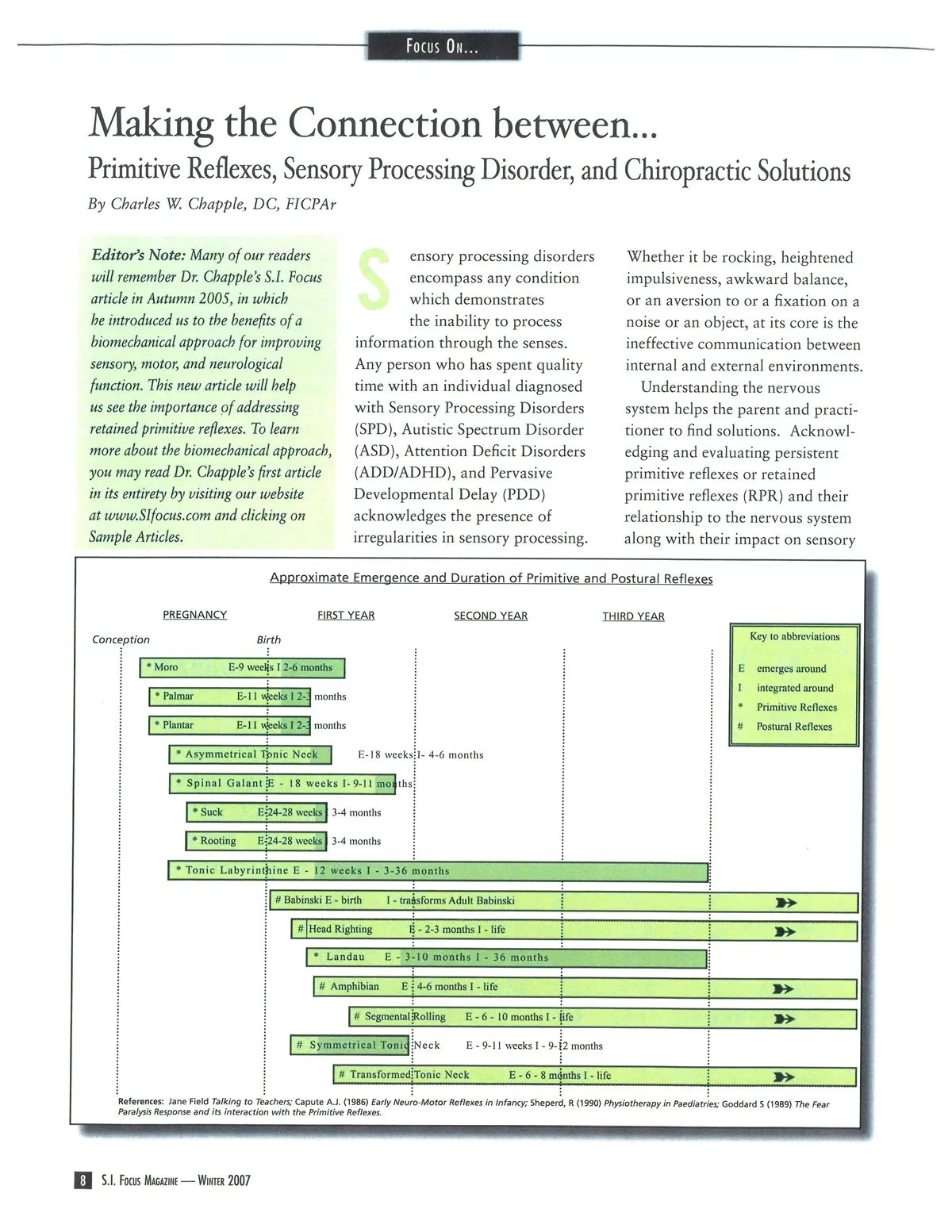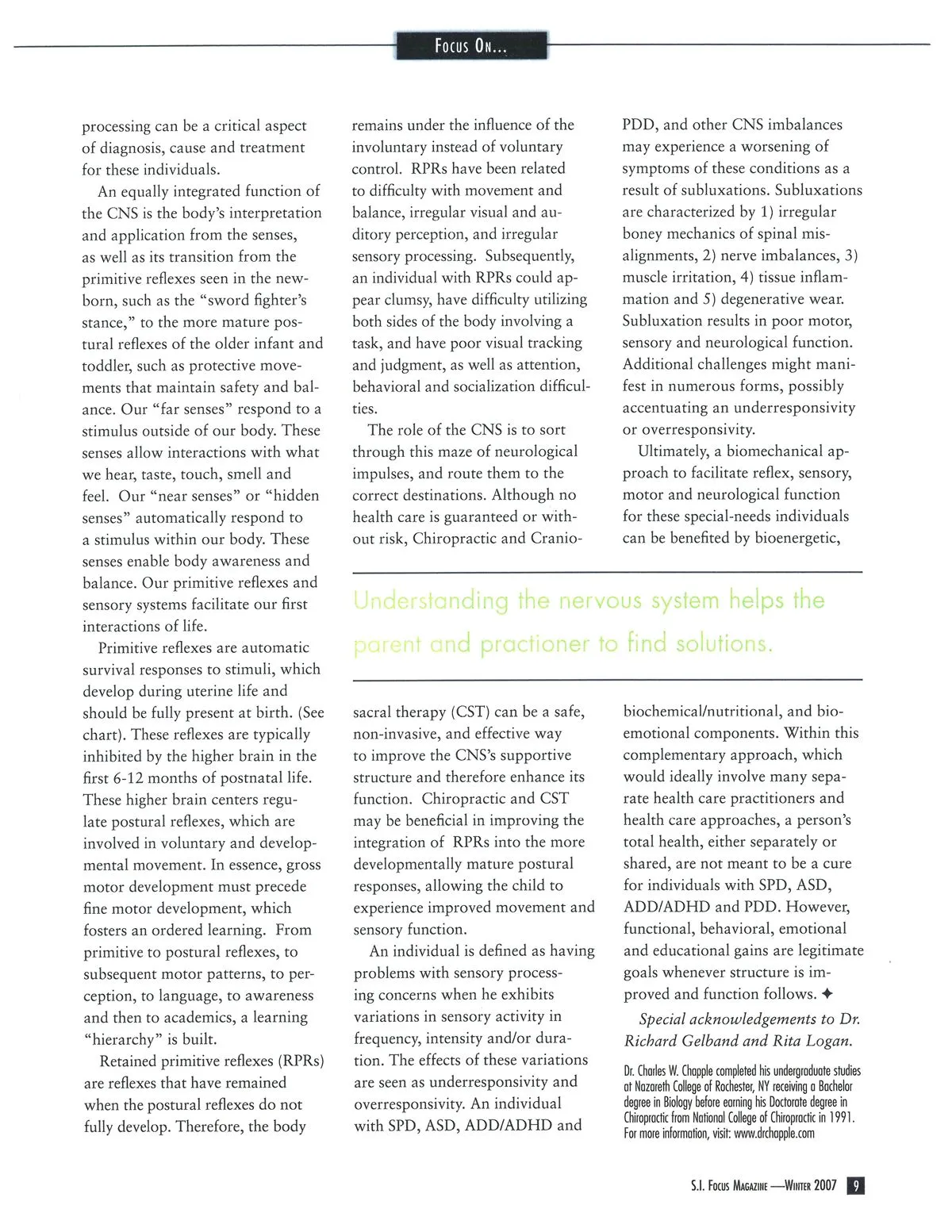 Sensory Processing Disorder and Chiropractic SolutionsA Biomechanical Approach to Sensory Processing Disorders
Published in the Books: (Available at Amazon.com, bookstores and in office)