Non-Surgical Drug-Free Care for Sports, Spinal health
and Overall Wellness
Providing optimal health and wellness for all ages utilizing the 3 Pillars of health: Biomechanical through Chiropractic, Physiotherapy, Applied Kinesiology, CranioSacral Therapy, Kinesio-taping, and on-site Spinal, Sports and Functional Rehab; Biochemical through Functional nutrition and Homeopathy, and Bioenergetic through Needle-less Acupuncture. Offering Functional Medicine, Telemedicine and At Your Service Chiropractic on-site cooperate care.
OUR FOCUS ON THE FAMILY
With Working for Your Postural Wellness and Living Well for Life Care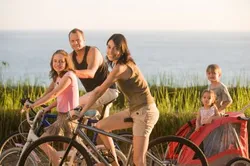 Our office's mission is to provide the highest quality natural healthcare possible for you and your family's pain and stress reduction, and sport, spinal and joint injuries, as well as optimizing health and wellness. Additionally, studies have revealed that improved posture, better health and a longer lifespan follow the improvement of alignment, balance and motion. Dr. Chapple's has had extensive post-graduate education on postural alignment, balance and motion for individuals of all ages.
Dr. Chapple remains committed to the level of health care excellence which has been deserved of consecutive years honored by Consumers Research Council of America's; Guide to America's Top Chiropractors ,Integrity Management's; Five Star Award in Chiropractic Service, 2010 Best of Roselle and 2021 Illinois Top Chiropractor Awards , as well as consecutive years on staff at St. Alexius Medical Center. Dr. Chapple holds post graduate certifications in Spinal Rehabilitation, Acupuncture, Applied Kinesiology, Craniosacral Therapy and Chiropractic Pediatrics, as well as actively pursuing certification as an Functional Medicine Practitioner. His continued studies also involve Homeopathy, Functional Nutrition and Medicine, Postural Wellness and Living Well for Life.
Additionally to serve the community, Dr. Chapple offers house calls as well as on-site businesses services and Cooperate Wellness (See "At Your Service Chiropractic House Calls" link) in the Chicago's Northern, Western and Southern Suburbs.
We proudly serve Roselle, Schaumburg, Elk Grove, Barrington, Addison, Hoffman Estates, Hanover Park, Itasca, Medinah, Bloomingdale, Oak Brook, Naperville, Plainfield, Oswego, Bolingbrook, Warrenville, Winfield, Wheaton. Joliet and Others.
For phone or internet consultation, please call to pre-pay and pre-schedule.
---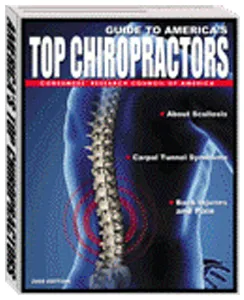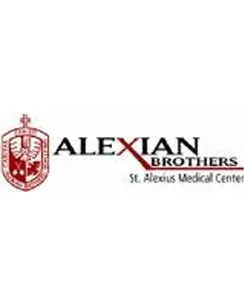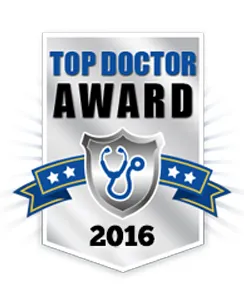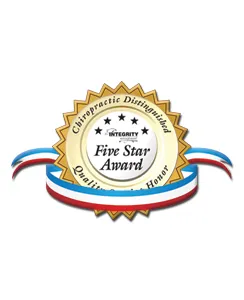 ---
Affiliated Physician Of St. Alexius Medial Center And Amita Health 2011-2022
Proudly Serving The Chicago Suburbs
---
Consecutive Years Selected "Americas Top Chiropractors" by Consumers' Research Council of America
Nominated "Top Chiropractors" in the world for 2016, acknowledgement of distinction and excellence as recognized by the Leading Physicians of the world and awarded through peer and patient reviews."
Nominated one of the "10 Best" Chiropractors in the Illinois for 2016, as recognized by the American Institute of Chiropractors through peer and patient reviews, patient satisfaction and professional achievement.
With Chiropractic and Craniosacral Therapy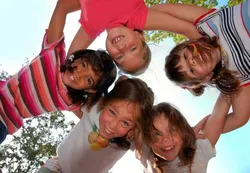 Most skeletal growth and injury occurs throughout childhood and into our teens. Chiropractic and Craniosacral Therapy naturally assists the body's development, growth and healing.
Dr. Chapple holds post-graduate certifications in areas such as Chiropractic Pediatrics (Fellowship in International Chiropractic Pediatric Association). Dr. Chapple also continues his education in the gentle treatment of pediatrics. His additional studies encompass treating neurological challenges involving children with developmental and learning delays, such as Autism, Sensory Integration Dysfunction and ADD/ADHD. Dr Chapple has published articles and presented Nationally on a variety of health topics, and his added energies are dedicated towards the natural facilitation of the primitive and postural reflexes essential for childhood development, especially involving children diagnosed with ADD, ADHD, SPD, PDD and on the Autistic Spectrum (See Sensory Processing and Craniosacral Therapy links under our services tab). Feel free to explore the links below;
https://www.drchapple.com/ADD-ADHD-Autism-and-Sensory-Processing

https://www.mixcloud.com/autismoneaconversationofhope/reaching-sensory-processing-disorders-with-dr-charles-chapple/

OUR FOCUS ON FUNCTIONAL NUTRITION and MEDICINE

Are you among the many in search of a more specific nutritional approach to BONE/JOINT REPAIR, TOXICITY, ANXIETY/STRESS, SLEEP, DIGESTIVE, IMMUNE, HORMONAL, CIRCULATORY, WEIGHT LOSS , FATIGUE concerns. Some much of current health care is crisis or disease driven instead of corrective or wellness driven. Our office strives for not only optimal structural but also Functional Medicine and Nutritional health for our patients and their families through our detailed nutritional consultation and symptom survey.
We offer on-site or remote delivery to you, non-invasive functional nutritional and genetic analyses, not only to investigate abnormal results but to isolate potential ones before they start. Based upon these results our Doctors can then in person do a Nutritional Consultation or by phone consult in order to recommend a natural and nutritional PROACTIVE not reactive approach. Our purpose is to enable your nutrition, your food and your diet to benefit your personal lifestyle, health and goals. Feel free call to set your appointment or visit our Nutrition and Functional Analysis tab under services for more detail .
Patient Education Series - Functional Nutritional Analysis
NOW AVAILABLE...No Needles Electro Acupuncture

Our office utilizes state of the art microcurrent acupuncture to more accurately locate and balance the channels of energy (Qi) that 2000 years of Acupuncture medicine have identified to benefit health.
COMING SOON...Acoustic Wave Therapy
Coming Soon! Our office utilizes state of the art Acoustic Wave Therapy to benefit health.

Acoustic wave therapy ( AWT) utilizes safe and effective pulses that have been proven to reach beyond the tissue levels seen from traditional physical therapy instruments. These pulses achieve greater relief as well as rejuvenate cells responsible for repair and greater healing, as well as breaks down fibrous tissue allowing fats cells to naturally assume a smooth contour. AWT along with Chiropractic, as the premier natural restorer of spinal, joint and neurologic function, and for these conditions:
Some conditions commonly treated with Acoustic wave therapy include:
Plantar fasciitis ( Foot/Arch/Ankle pain)
Jumper's knee (patellar tendinitis)
Tennis elbow (lateral epicondylitis)
Golfer's elbow (medial epicondylitis)
Achilles tendinitis and heel spur pain
Bursitis (Shoulder, Elbow, Hip and knee)
Rotator cuff pain ( Shoulder Pain)
Neck and Low back Chronic pain
Cell Rejuvenation
Cellulite and Fat contouring
Schedule your appointment for this innovative treatment
---
TELE-HEALTH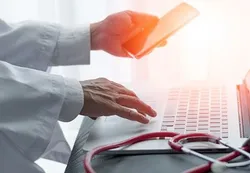 Discuss your health concerns. wellness and natural alternatives in the comfort of your home or other location though our Tele-Health service. Whether aches/pains or stress, nutrition or exercise, illness or optimal health and wellness goals, talk to our Doctors directly and privately. To take advantage of this opportunity call our office and schedule your pre-paid consultation.
Tele medicine informed consent
---